Advanced Dental Services & Technology – Chicago, IL
You Deserve a Modern
Dental Experience
Like other healthcare fields, dentistry is constantly changing for the better. Not only are techniques and approaches to care becoming more nuanced and advanced, but so is the technology utilized. Washington Dental Care has not hesitated to introduce new dental instruments that we believe makes your dental experience easier and more enjoyable. We look forward to making every aspect of your dental care, whether it be preventive, restorative, or cosmetic, more comprehensive as a result.
Committed to State-of-the-Art & Comfortable Dental Experiences
Highly Advanced 3D Cone Beam Scanner In-House
Comprehensive Intraoral Cameras and Digital X-Rays
Powerful Sedation Dentistry for Anxious Patients
Intraoral Cameras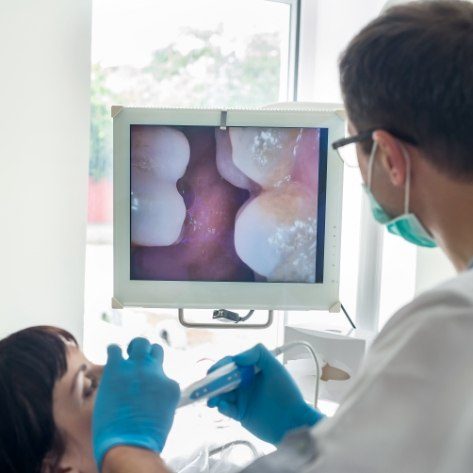 In order to get the clearest picture of your oral health possible as well as ensure full transparency as part of your preventive care, our dental office utilizes a small, handheld device to capture high-resolution images of the hard-to-reach areas of your mouth. After capturing these images as part of your initial exam, we'll display them on a nearby monitor for closer evaluation. This makes the treatment planning process easier to understand, especially when certain procedures are recommended to protect your oral health.
All-Digital X-Rays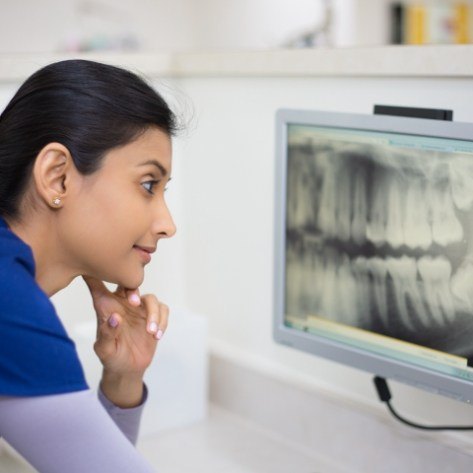 In the past, completing dental X-rays proved to be time-consuming and unnecessarily risky. Rather than rely on harsh chemicals and high levels of radiation, digital X-rays offer a substantially better option. In a matter of minutes, we can capture detailed images of your tooth enamel and bone tissue for detailed diagnostics. By going digital, we avoid the need for harsh development materials, darkrooms, and reduce radiation exposure by over 85%!
3D Cone Beam Imaging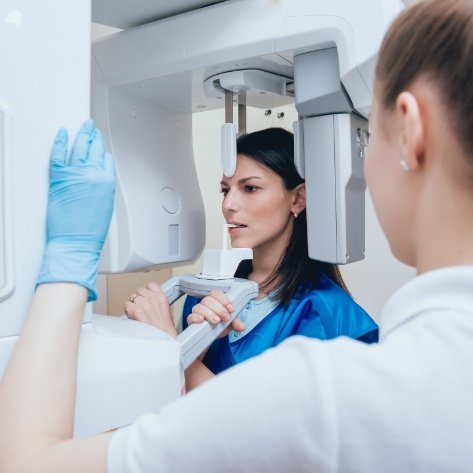 In cases where more information is needed on your many complex oral structures, we utilize an advanced 3D cone beam scanner. This device captures a 360° view of your mouth and skull, highlighting everything from your nerve pathways to your blood vessels and more. Not only does this aid in dental implant placement but it also allows for airway analysis to determine sleep apnea risks. Scans only take about a minute to complete and make your procedures as comprehensive as possible.
Digital Impression System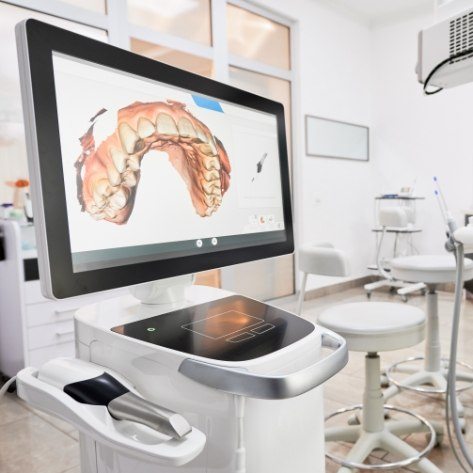 Have you ever needed a dental crown or oral appliance made in the past? If so, it's likely you needed to bite into a gray, putty-like impression material just to have it made. Washington Dental Care uses a digital impression system to capture 3D images of your mouth to design and create your future dental restorations and customized appliances. That means you can skip the unpleasant putty material without sacrificing personalization of your dental treatments.
Oral Conscious Sedation Dentistry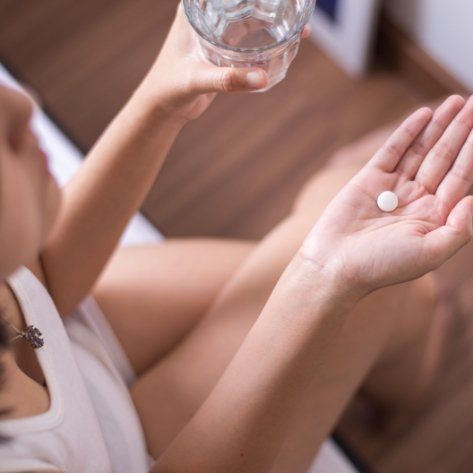 Our team does everything possible to help you get comfortable ahead of your dental treatments, no matter how minor or major they may be. Of course, we recognize that you or other family members may need a little extra push to keep calm and relaxed during dental procedures. That's why we offer oral conscious sedation, a pill taken ahead of appointments that works to sedate you, all while keeping you awake so you can communicate with our team.