Veneers – Chicago, IL
Fix Your Entire Smile at Once
Does your smile leave something to be desired? You're not alone. Research suggests that more than half of the population would like to correct discoloration, chips, cracks, gaps, and other imperfections in their teeth. With a cosmetic dentistry treatment called veneers, our skilled team at Washington Dental Care can fix your entire smile at once by making all of its flaws disappear. To find out more about veneers in Chicago, keep reading below or call us to schedule your initial consultation.
Why Choose Washington Dental Care for Veneers?
Virtual Smile Design Software to Preview Your Results
Evening & Saturday Dental Office Hours
Custom Treatment Plans from Experienced, Gentle Dentists
What Are Dental Veneers?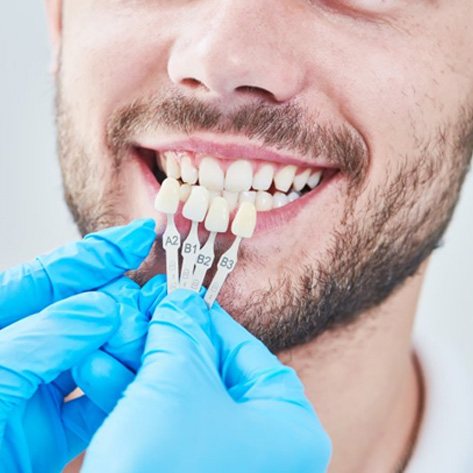 Veneers are super-thin sheaths of dental porcelain that are bonded to the front surfaces of the teeth, instantly masking all aesthetic issues. Since porcelain is able to flawlessly mimic tooth enamel, and each veneer is customized to meet your specific needs, the results will appear perfectly natural. As one of the most versatile cosmetic dentistry solutions, veneers can cover up stains, chipped or cracked enamel, misshapen teeth, small gaps between teeth, and even minor cases of crooked or rotated teeth. After being placed, veneers have the potential to last for a decade or longer.
The Process of Getting Veneers
Not counting your consultation, the veneers process typically takes two appointments. During the first of these visits, one of our dentists prepares your teeth to receive veneers by gently reshaping the enamel. This step ensures that the veneers fit within your overall smile line. Next, your cosmetic dentist in West Loop captures impressions of your teeth. While the dental lab gets to work crafting your veneers, a set of temporaries is placed to protect your teeth in the meantime. After a few short weeks, you return to our office to have your temporary veneers swapped out for the real thing, and voila! Your smile is completely transformed!
The Benefits of Veneers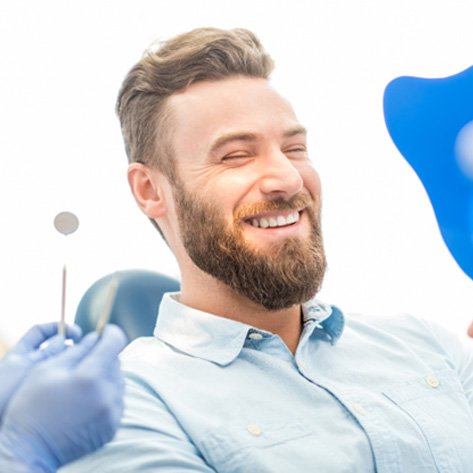 Why are veneers in West Loop one of our most sought-after cosmetic services? It's probably because they come with a plethora of benefits, including:
Lifelike results – Every single veneer is personalized to look like a natural part of your smile, so it won't be obvious that you "had work done."
Lasting solution – Veneers are capable of lasting for 10-15 years or longer with the same daily maintenance you would give your natural teeth.
Comprehensive treatment – With veneers, you can fix practically any imperfections in your smile at the same time.
Quick process – Getting veneers only takes two visits to our office over the course of a few weeks.