Cosmetic Dentistry – Chicago, IL
Invigorate and Transform
Your Smile's Appearance
A smile is often one of the features that people tend to remember about you most after meeting you for the first time. For that reason, it's more important than ever to have one you feel confident showing to others. Part of getting to know your dental needs is ensuring that you're also satisfied with how your smile looks. If not, we offer multiple options for cosmetic dentistry in Chicago, IL to help you get it to where it needs to be.
Why Choose Washington Dental Care for Cosmetic Dentistry?
Metal-Free Dental Restorations for Best Aesthetics
Virtual Smile Design
Software In-House
Dedicated Dentists That Listen to Your Specific Needs
Porcelain Veneers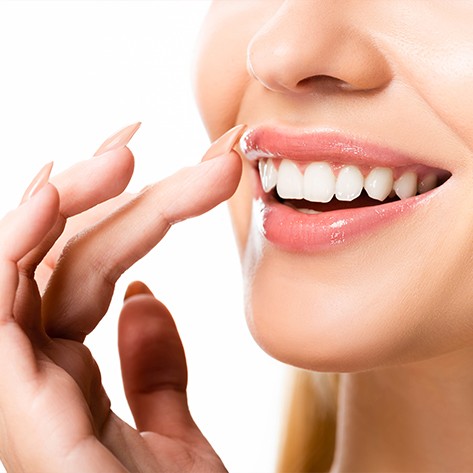 Veneers are a great way to give yourself a comprehensive smile makeover! These ultra-thin shells of high-quality dental porcelain can be painstakingly designed to correct misshapen dental structure, dark stains, noticeable gaps, and other flaws all at once, fitting into place seamlessly over your natural teeth. With proper care and maintenance, they can also last for over a decade.
Metal-Free Dental Crowns
Certain imperfections can only be addressed with dedicated restorations designed to look identical to natural enamel. That's why we use Filtek Supreme and Spectra crowns, two metal-free options ideal for keeping teeth looking lifelike, despite developing chips or cracks. We design our crowns with the help of our digital impression scanner, making the results more accurate and consistent and the process more pleasant for patients.
Zoom! Teeth Whitening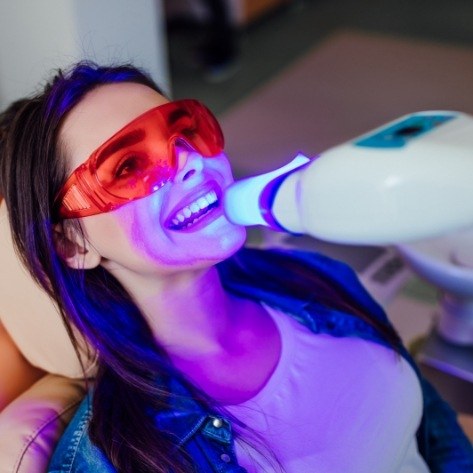 Stains can develop on teeth after consuming highly pigmented foods and beverages, making them turn yellow. However, tooth enamel can also dull over time as a natural result of aging, making it more difficult to show off your smile with confidence. With in-practice whitening, you can make your smile multiple shades brighter in just one hour. If you prefer to whiten teeth on your own time, our take-home whitening option makes the process more convenient and utilizes professional-grade bleaching ingredients to get the job done.
Virtual Smile Design
If you've ever wanted to see what your smile looked like before you completed your cosmetic treatment, virtual smile design is the perfect way to do so! All we need is an updated photo of your smile, which will then be uploaded to our computer and into our software. From there, we can simulate what your smile can look like following whitening, placement of restorations, and much more! You can even take the altered photo home with you to help you think over your future treatments.