Children's Dentistry – Chicago, IL
Simple, Effective, and Enjoyable Dental Care
Our team cares deeply about not just your comfort, but connecting with you on a personal level. By doing this for very young patients as well, we can dismantle the preconceived notions your child may have about dentistry and show them that it can be a fun and pleasant experience to visit us for children's dentistry in Chicago, IL, not just another chore or errand. We look forward to meeting your family soon and getting to know you just as much as your dental needs!
Why Choose Washington Dental Care for Children's Dentistry?
Kind & Accommodating Dentists and Team
Prioritizes Communication and Transparency
Warm, Modern, and Comfortable Dental Office
Dental Checkups & Teeth Cleanings
for Kids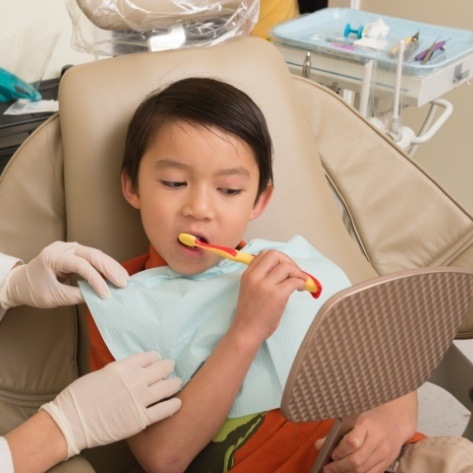 Routine checkups for your children help us confirm no underlying issues are present and ensure their at-home oral hygiene is working to keep dental disease at bay. Our dentists are more than prepared to help them get comfortable during every step of their visit. For very young patients, the exam and cleaning portions of their appointment are generally quite brief. Instead, we focus more attention on helping them get acquainted with the dental office as well as answering any questions you have about their at-home care or other preventive services we offer.
Fluoride Treatments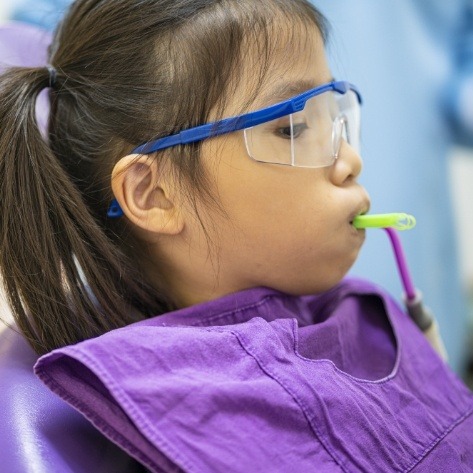 Child tooth decay is one of the most common chronic conditions in children, even more so than asthma. That's why we always recommend routine fluoride therapy for very young patients to provide their enamel with additional strength as their smiles grow and develop. Following their exam and cleaning, we can apply a varnish to their teeth, a process that is quick, painless, and incredibly effective, both immediately and in the long-term.
Athletic Mouthguards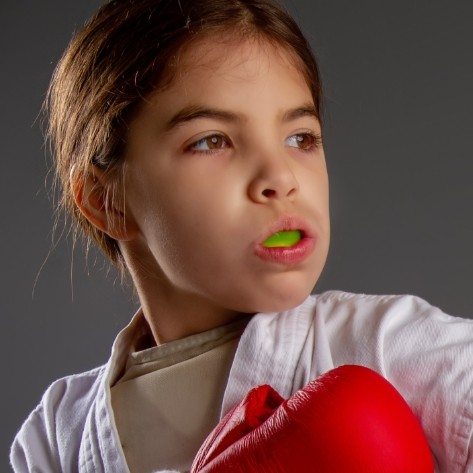 It's important for children to be active, however, they shouldn't have to put their smile at risk every time they want to play outside or participate in after-school, sports-related activities. With the help of a custom-made mouthguard designed using our advanced digital impression software, you can feel confident knowing your child's developing teeth are significantly safer even when playing sports like football, basketball, baseball, and other activities with a high risk for sudden impact.