Dental Checkups and Teeth Cleanings – Chicago, IL
Prevent Tooth Decay, Gum Disease, and More!
Tooth decay and gum disease are just two of many common oral health issues that can negatively impact the look, health, and function of your smile. Fortunately, they are largely preventable with good oral hygiene habits like getting a dental checkup and teeth cleaning every six months! So, if it's been longer than that since your last visit with Dr. Peter Hammes, don't wait another day to schedule an appointment. If you'd like, you can also read on to learn why preventive dentistry is so important and what to expect during your checkup and cleaning.
Why Choose Washington Dental Care for Dental Checkups and Teeth Cleanings?
Talented Dentist with 10+ Years of Experience
Modern Dental Office with Advanced Technology
All PPO Dental Insurance Plans Welcome
Why Are Regular Dental Checkups & Cleanings Important?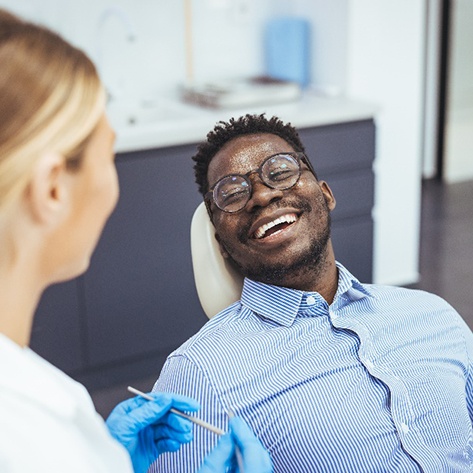 Although many patients have adopted the belief that dental checkups and cleanings are optional, that's far from the truth. In reality, these biannual visits with Dr. Peter Hammes play a crucial role in keeping your teeth and gums happy and healthy! In addition to removing stubborn plaque and catching oral health issues in the early stages, these appointments also allow us to periodically screen for non-dental problems, like oral cancer. Simply put, your checkups and cleanings benefit your oral and overall health, so make them a priority.
What to Expect During a Dental Checkup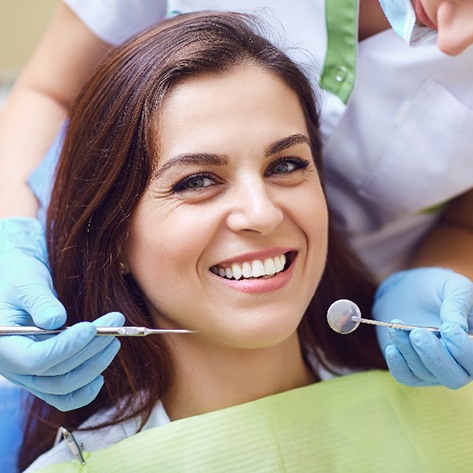 If you're new to our office or it's been a year since your last X-rays, we will start with this step. Since we utilize all-digital X-rays, this process is quick, painless, and reduces radiation exposure by more than 85%. During this portion of your visit, our talented Chicago dentist will also ask you a few questions to learn more about your dental health and conduct an oral exam. With a state-of-the-art intraoral camera, you will be able to see first-hand any warning signs of decay or infection, allowing for a transparent collaboration on what's best for your oral health.
What to Expect During a Dental Cleaning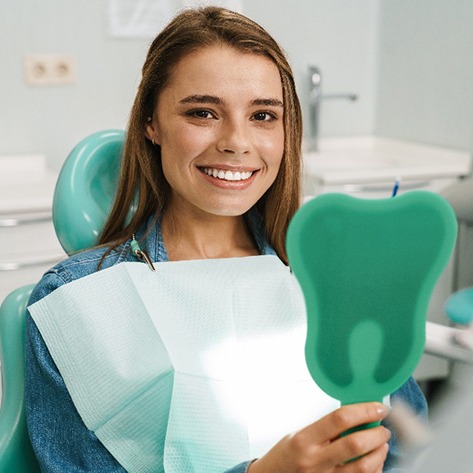 The second portion of your biannual visit is the dental cleaning. At this point, we will use special tools to gently and meticulously remove stubborn plaque and tartar. This step may be a bit time-consuming, but it plays a crucial role in preventing oral health issues from developing in the future. We will also floss between each tooth and polish them one by one, leaving you with a smile that looks as good as it feels.
In short, if it's been longer than six months since your last appointment with us, don't wait – contact us so we can keep your smile happy and healthy!