Replacing Missing Teeth – Chicago, IL
Rebuild and Renew Your
Smile and Confidence
While nearly 180 million Americans today are missing at least one tooth, many don't realize the implications that come with it. Even when just one tooth is missing, major changes and complications can develop, including a higher risk for losing additional teeth. Thankfully, our team at Washington Dental Care is prepared to help you replace all severities of tooth loss through bridges, dentures, and implant-supported solutions. Give us a call to set up a consultation and see how restorative dental treatments can boost your confidence and quality of life and learn your options for replacing missing teeth in Chicago, IL.
Why Choose Washington Dental Care for Replacing Missing Teeth?
Dental Implant Placement Performed In-House
Metal-Free Materials Utilized for Best Esthetics
Advanced Dental Technology for Treatment
Dental Bridges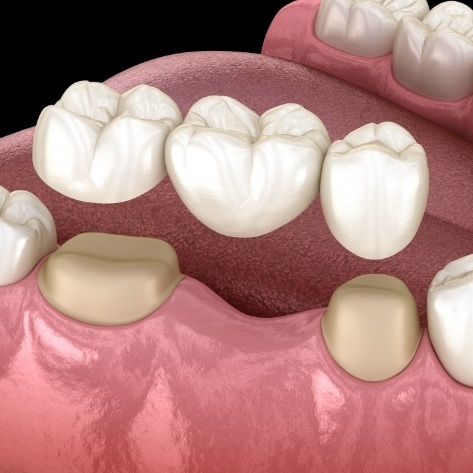 A standard dental bridge is designed to replace single or multiple consecutive teeth. This restoration consists of multiple crowns fused together to create one larger tooth replacement that fits over existing teeth. After carefully modifying teeth adjacent to the gap in your smile, the bridge is placed on top, bringing your smile back and preventing neighboring teeth from shifting out of place. With regular at-home care, your bridge can last anywhere between 10 and 15 years.
Dental Implant-Supported Dentures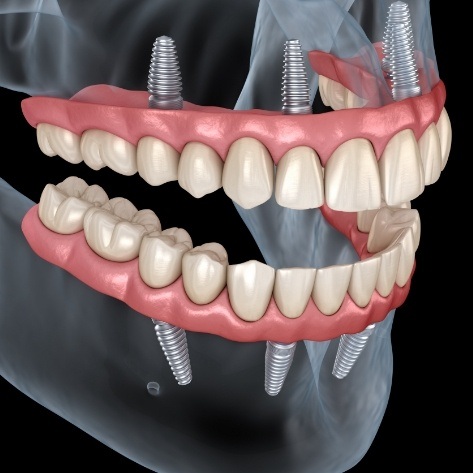 If you're tired of your current traditional denture or don't want one to replace your teeth to begin with, an implant denture can be a feasible solution if you have enough healthy bone tissue. We offer two types of implant dentures: locator-retained and bar-retained. Denture locator implants make use of dental implants that are strategically placed throughout the jaw and connect to an overdenture through individual sockets to keep it secured. In contrast, bar dentures make use of a full metal bar that attaches to the implants directly as well as holds a removable overdenture.
Dental Implants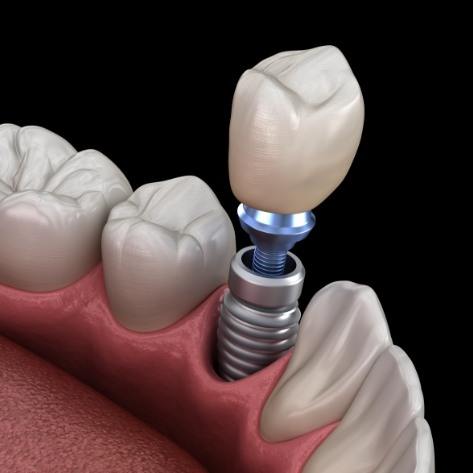 Considered to be the new gold standard of tooth replacement by many dentists, dental implants work to replace the entire structure of teeth by bringing back the root as well as the crown. Titanium posts are placed inside of the jaw so it can integrate with your existing gum and bone tissue. Not only does this method address many common issues related to tooth loss, but your replacement can last for the rest of your life when properly cared for daily.